The product that will change the music sphere and begin the acoustic revolution has a specific name: SILENTSYSTEM. Those wireless headphones are the result of a project, developed with high quality compnents, and specially designed to ensure an high quality of 'sound over long distances.
SILENT DISCO KIT COMPONENTS

The headphones available for rental, the SX809 model, thank to the high capacity lithium battery, can provide up to 10 hours of autonomy. They are equipped with a double PLL system to ensure frequency stability, and a clear sound even at great distances. The speakers of this headphones are "Super Power Bass" , this is special feature that focus on the bass sound, perfect for Party use.
SILENT DISCO HEADPHONES SX809 SUPER POWER BASS
3CH TRANSMITTER TX-UHF500SPB - 500 METERS OF RANGE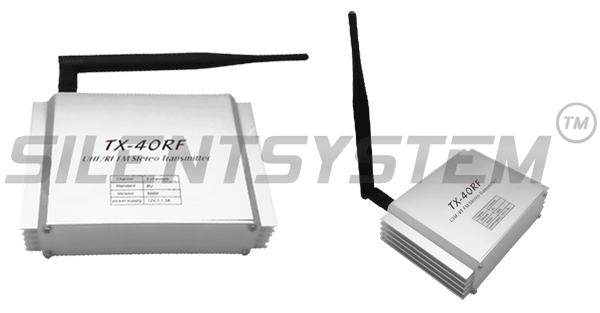 The SX 809 SPB Super Power Bass headphones are the latest model launched by LEM in 2014. They have an old school design that recalls the old headset models of the 80's.. Equipped with RGB LED lights that light up, highlight the channel on which you are tuned. This model has Super Power Bass speakers and folding pavilions, they are ergonomically designed for the best comfort. They offer a very light and durable structure., the possibility of adjusting the volume and an easy switch between the three channels..
The three stereo channels wireless transmitter TX-UHF50o SPB offers an high quality transmission and guarantees the perfect sound. One transmitter is sufficient and necessary to cover one single channel, and to support infinite headphones. To have the complete system, with three different music genres, three transmitters will be needed.The connectors are RCA female, they will allow mostly all the different devices to be connected to it (dj mixer, dvd player, iphone, ipad, pc, mac .... )